"I COULD NOT BE ANY HAPPIER WITH MY PURCHASE. THESE ARE THE MOST COMFORTABLE BOOTS I'VE EVER OWNED." - Travis M.

"DURABLE, COMFORTABLE, WATERPROOF. COULDN'T ASK FOR BETTER. I'LL NEVER BUY ANYTHING ELSE." - Kristina H.

"THEY WERE COMFORTABLE THE MOMENT I PUT THEM ON AND HAVE ONLY GOTTEN BETTER SINCE..." - Cory W.
✔ Comfort + Durability
✔ 30-Day Risk-Free Trial
✔ Free Shipping + Returns
ALL SURFACES, ALL THE TIME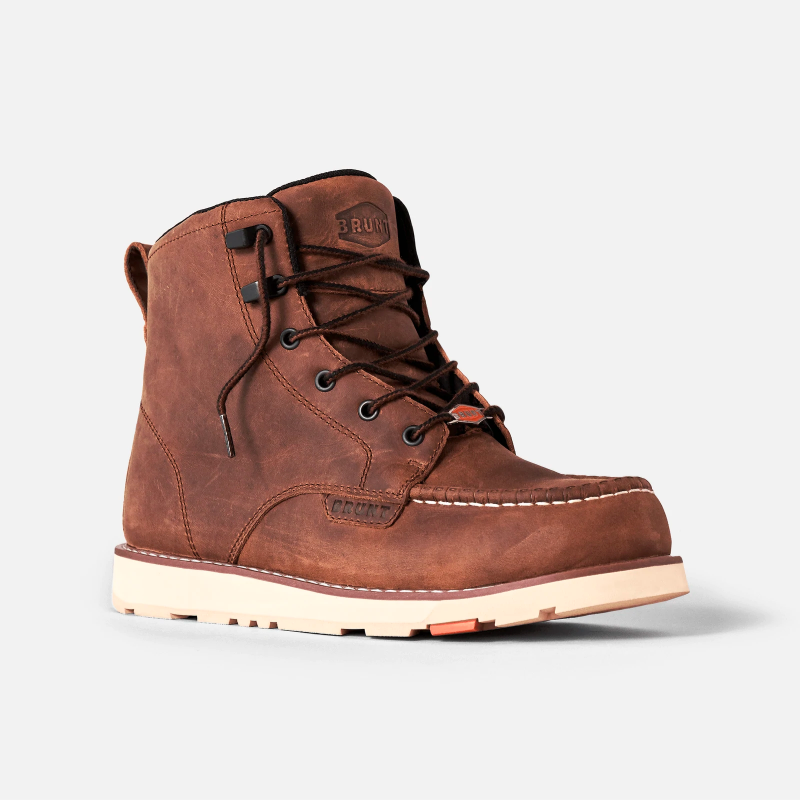 Standing on notoriously uncomfortable surfaces like concrete are no problem for the wedge sole design and triple-layer comfort insole of our best-selling Marin boot. Did we mention it's available in multiple styles and a safety toe?
TRIPLE-LAYER
COMFORT INSOLE
This insole is designed for comfort three times over: We start with a cushy foam bottom layer. Stacked on top of that is a high-quality memory foam layer. We finish it off with a non-stick top cloth so they stay in your boot when you take them off.
NOT YOUR STYLE? NO PROBLEM